Desna Whaanga-Schollum
Chairperson, Artspace NZ
Good to be getting all of our paperwork online & readily trackable. And super helpful to have the minutes out (with actions) immediately after each meeting. Simple things... but they make a large difference to our effectiveness.
John Wise
CFO & Company Secretary, Landmark White Limited
"This is great value for money and you've applied the KISS principle nicely - it's simple, intuitive, easy to use"
Brian Blake
Chief Executive at North Shore Events Centre Trust
"Perfect. Thanks. The other stadiums around town may be interested in the system as it makes the minutes so incredibly easy!!"
Sean MacDonald
CEO, Mobit
"Our board processes used to take up too much precious management time. Your system has cut that in half"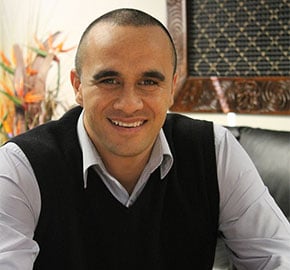 Vernon Rameka
General Manager, He Akina
"You've got a really powerful tool there. We really like the ability to drag in documents and automatically compile a board pack with renumbering done automatically. The interactive PDF is good for our trustees. I like the action item reminders and overall you're saving us 20-30% of the time we'd spend preparing for a board meeting."
He Akina Ltd is a shared services organisation that was established to support Ngāti Tūwharetoa entities through the provision of quality accounting and administration services.
Sharon Threadwell
Chair, Assistance Dogs Trust NZ
"Everything [with BoardPro] is going well for us, it's been a game changer in terms of improving our governance activities."
Karaitiana Tickell
Kaiwhakahaere/Chief Executive Officer, PuraPura Whepu Trust
Its working really well for our board - they now come to meetings with their devices and just download their papers- no printing extra copies.
Our secretariat also loves boardPro, it makes her job very efficient.
Mark Eager
CEO, Mobile Health
I love BoardPro! It speeds everything up in preparation for a board meeting. very easy to use and good value for money.
Mike Lay
Chair, Selwyn Sports Trust
"I handed our secretary a laptop at the start of a meeting and said try this (boardPro). She had never used it before but picked it up instantly and, long story short, the minutes were out the next day with everyone clear on the actions for the month. That's a big change from receiving the minutes the day before the next meeting.
The next meeting when looking for approval to purchase boardpro she said "I'm not going back, if you don't buy it you may have to find a new secretary"
Craig Hattle
Chair, Advantage Business Limited
"I am an active user of BoardPro – it has certainly helped me raise my own standards of Chairmanship, makes life much easier and transparent!"
Pamela Storey
Chair, Waikato Environment Centre
"Our GM was both talking and taking minutes at our board meetings - which was challenging.
I saw an opportunity to facilitate the meeting in an easier manner - and boardPro certainly does that"
Roy Thompson
Managing Director, New Ground Capital
Although we encountered a small problem with boardPro first time round, the customer service and resolution was top notch. And, as we say to our staff "Problems happen, its how we deal with them that counts."
Barry Baker
Partner, Grant Thornton
"Board agendas, documents and notes are a nightmare using the typical combination of emailed docs and a drop box. I'm pleased to see boardPro in the market".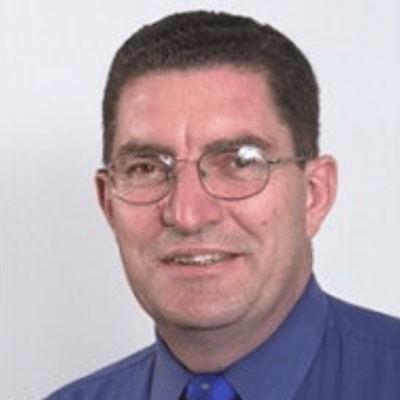 Bruce Howat
Trustee & CEO, My Future Rocks Trust
"We love boardPro – we have Board members in various locations and we find it brilliant to communicate at a Governance level and keep appropriate conversations happening on a regular basis."
Tama Matene
Administrator, My Future Rocks - Mau ano e rapu he oranga trust
"BoardPro made a very time consuming and labour intensive job way easier. When I was using it the other day, I kept on saying that "I was in love", because I was.
The board process is a job that I don't really have time for yet have to do really well"
Tony Coombe
Contract Executive, Corson Grain limited
"Boardpro reduced a stressful day's work into two hours work with no stress"
"Previously a secretary would spend an entire day compiling the papers - ordering them, working on the index, ensuring page numbering was accurate, checking page settings and printing and collating and mailing individual packs. It was always stressful and became a nightmare with late changes and redoing board packs."
Nicolla O'Brien
Group Accountant, Get Smart Financial Solutions Ltd
"I was 'chatting' with Kim earlier and had conveyed to her how thrilled we are with BoardPro - as an Accountant (and very much not a Board Secretary) - I have found BoardPro really helpful
Being able to drop all my financials and commentary directly into the upcoming meeting in BoardPro is fantastic, particularly as they are then available in the Board pack for downloading."
Ray Anton
Chief Executive, Clutha Health first
"I have looked at multiple systems and found boardPro to be the simplest for us to use."
Lesley Slieker
Regional Manager, Coastguard Central Region
"I am delighted that my board really enjoyed the program – even an elderly board member who has really never been on a computer managed to use it. Even completing the minutes as a first timer took me about a third of the time I would usually take – and the relief of having them done was an extra emotional bonus!"